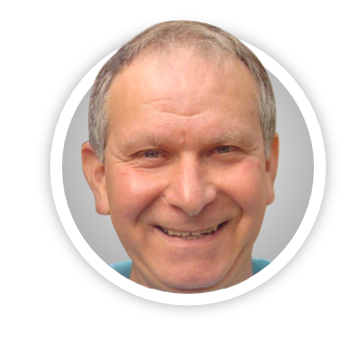 I will come to your primary school or special school or nursery on a normal school day to train your staff to deliver yoga as part of the PE/PSHE Curriculum
OR
I will train staff as an INSET DAY
OR
I can now offer live remote teacher training
---
The Model
Over the past two decades I have developed a model of how to teach yoga to children in Primary, Nursery and Special Schools as part of the PE/PSHE curriculum. The model can be used by class teachers and teaching assistants with
no previous
experience of yoga.
The structures, activities and postures are easy to learn and are safe to teach. The model is suitable for children from Early Years through Key Stage 1 and Key Stage 2 in Primary, and Key Stage 3 & 4 in Special Schools
---
Advantages of training in your school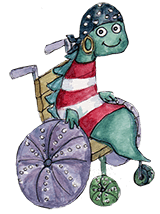 Teaching and training is geared to the specific needs of your pupil
More staff can be trained at a lower cost per head.
There is no time away from school for any staff (or reporting back)
No travel or hotel costs
Staff can use the model immediately
Pupils who do not normally enjoy physical activity will be fully engaged
Class teachers quickly feel confident and will be inspired to teach this programme
---
The Training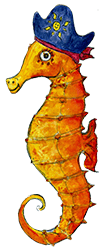 Training is practical, hands on with full staff involvement and is geared to staff who may have little or no yoga knowledge. Staff will be shown how to:
Structure lessons
Engage children
Deliver postures and activities safely
Use calming & relaxation techniques in the lessons
Incorporate sensory strategies
Organise resources
Staff will also be shown how improve to improve:
Speaking & Listening Skills
Social Skills
Self concept
---
Scheme of Work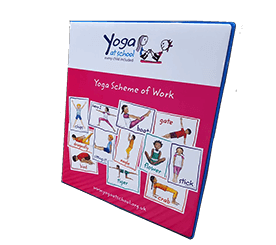 Following the day I will support over the phone and by email. You will be given a Scheme of Work, which will include
lesson plans for each year group for the entire
academic year, or in the case of special
needs school for
each class or ability group, again for the entire academic year.
The pack also includes activity and posture cards, all of which will allow you to introduce yoga immediately.
---
Yoga for children with Autism, Aspergers Syndrome & Sensory Processing Disorders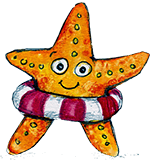 I can walk into any situation where there are pupils with Autism - Mainstream or SEN - knowing that I will engage with 93% of the pupils in the yoga lesson. I can do this because I have a system that works - 93% of the time.
The system, which I have developed over many years, is not only highly effective with children on the Autism Spectrum, but also with children who have a wide range of related needs including ADHD, sensory disorders and behavioural problems.
---
Feedback from Schools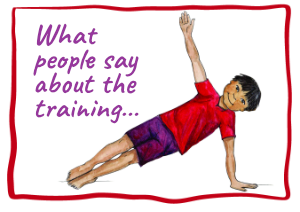 I get some great feedback from schools where I deliver training.
In every single case day expectations are exceeded and teaching staff are inspired to roll out yoga on the weekly timetable.
Their reviews are well worth the read. Here is an example:
'Wow, what a great day we had when Michael came to our school to kick-start off our well-being week with yoga workshops for all of our classes, from Reception - Year 6.

By the end of the day the children and staff were all buzzing about their sessions, and saying which poses and games they liked best. Ever since his visit, if super sitting is mentioned, 200+ children all correct their posture and do the yoga pose taught by Michael.

The support he gave to teachers during the sessions was great. The structure allowed us to see how we would teach our own lessons and we are all now looking forward to when it is our turm for yoga. Michael's resources are also fantastic and will definitely help the staff to follow the scheme of work provided after our day's CPD.

I would just like to say another big thank you to Michael as all of the staff and children really did engage with this new part of our PE curriculum.

To anybody else who is thinking of asking Michael to visit your school, I would highly recommend you do!'
Katie Edwards, EYFS/KS1 Leader and PE Leader

Green Oaks Primary Academy, Northampton
---
Articles in the Educational Media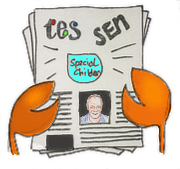 Primary school teacher writes about her experience of Michael's yoga teaching approach in a primary school.
Michael Chissick explains how one special school is using yoga to promote pupils' social skills as well as their physical development
Special Children Magazine.
Michael Chissick outlines the benefits of yoga and shows how it can be adapted to make it fully inclusive in mainstream schools.
---
Children's Yoga Books by Michael Chissick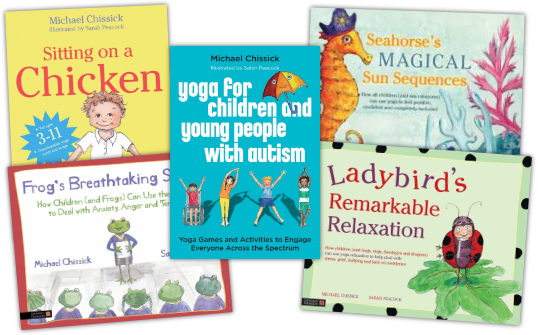 ---
Thirteen Great Articles by Michael Chissick including: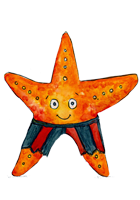 Yoga for Children with Autism - A Piece of Cake!