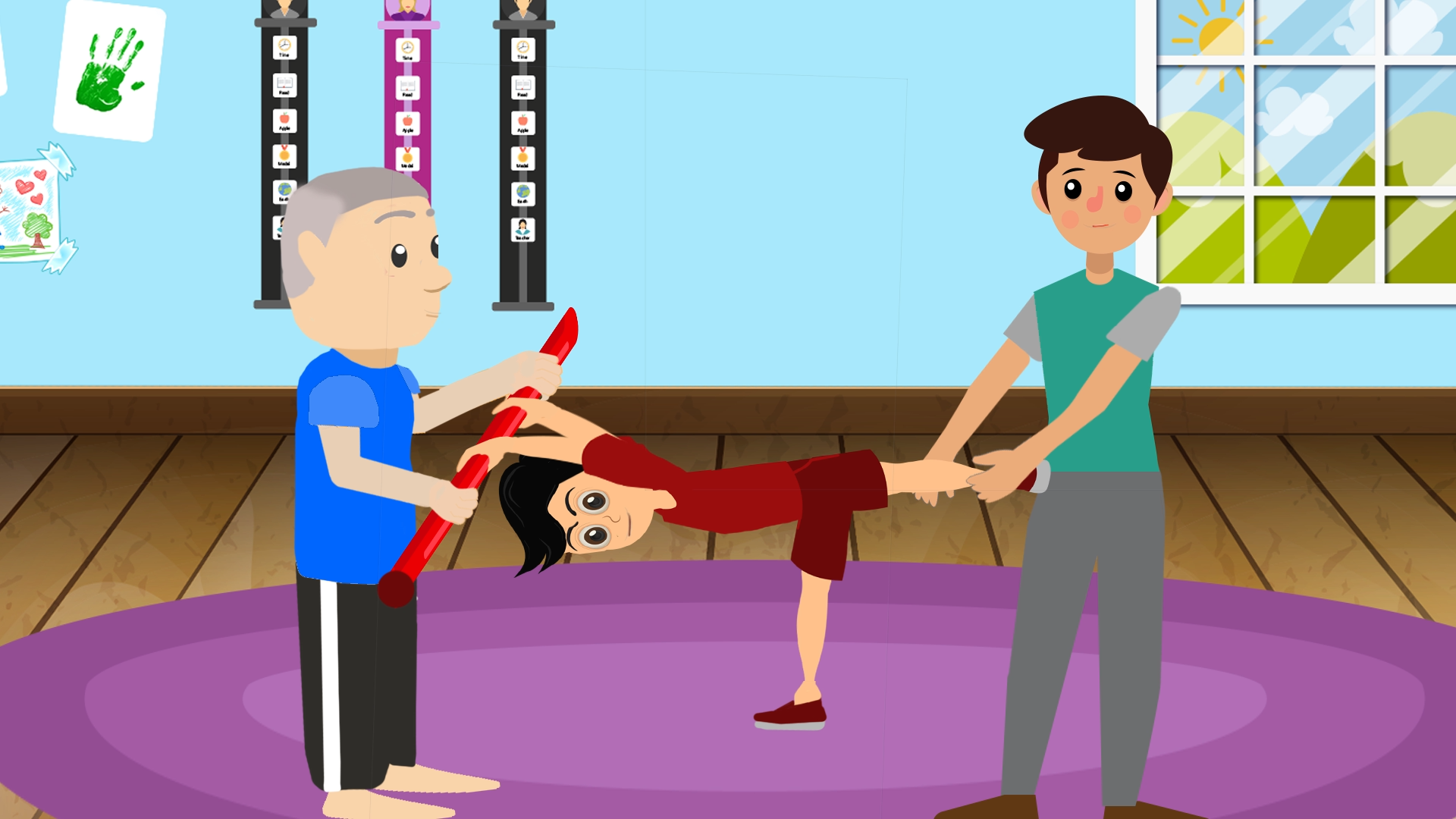 We want to offer our expertise in teaching yoga to children to parents, teachers, educators, carers and schools during the Corona Virus. We are, therefore, giving you, FOR FREE, children's yoga lessons which can be used at home during the lockdown.
The lessons are great fun, highly engaging and have been developed over many years, and are specifically designed for children on the Autism Spectrum.
By the way they are also suitable for neurotypical children from EYFS, Reception and Years 1 & 2. O
lder
children enjoy the lessons too, which means that the whole family can join in.
The lessons are in the form of THREE animated videos which you can download and use when it best suits you and your child or children. No Zoom, no streaming problems; you can stop , start , freeze, go back , fast forward when you want.
This also means that you will be able to

repeat

and reinforce the postures and games again and again over weeks and months which is key to many children on the spectrum.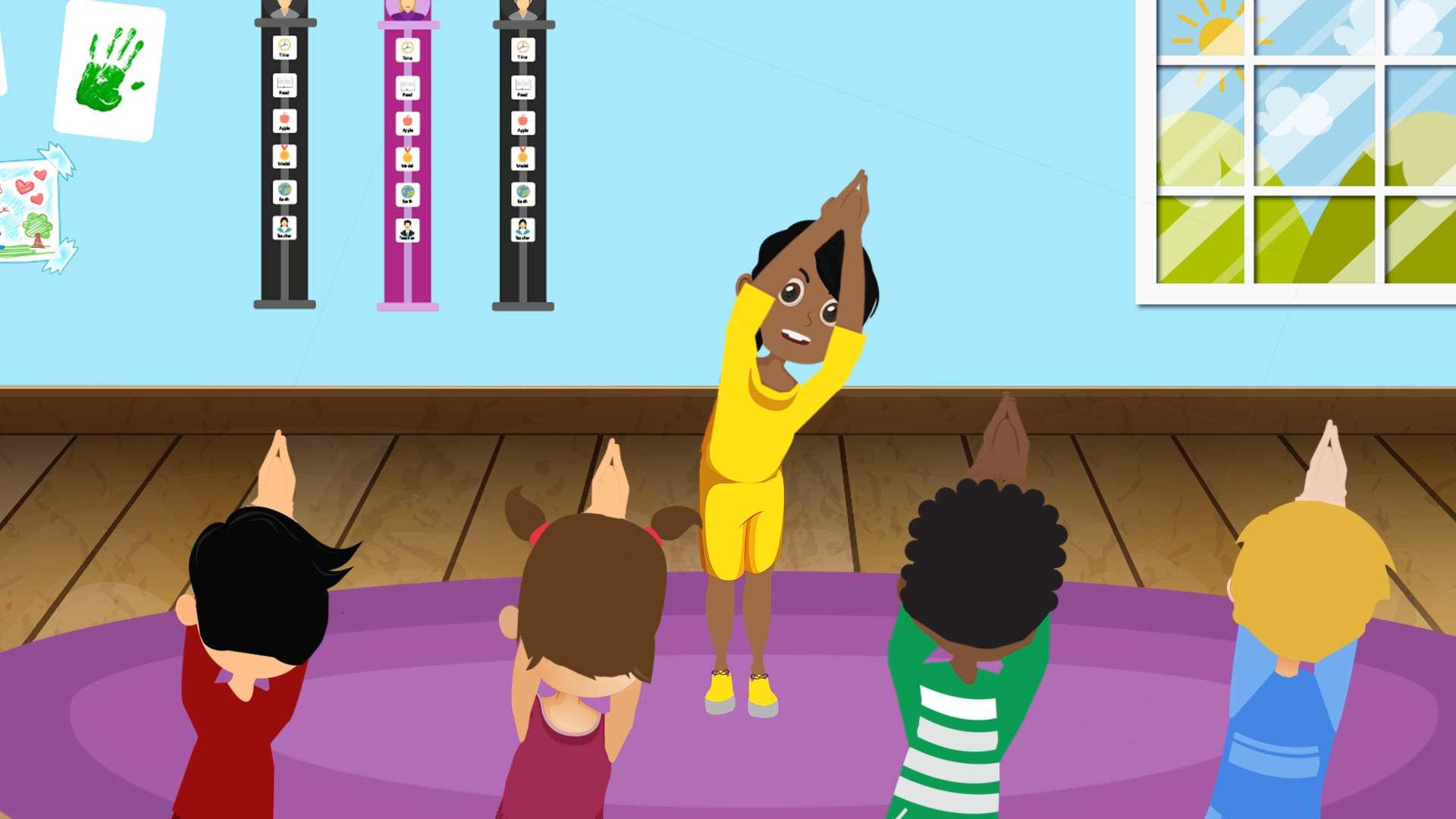 Each video shows a specific stage or part of the lesson.
Video 1

is the Opening Stage when you can play the

Umbrella Game

Video 2

is the Sequence Stage where you can play the

Sun Game

Video 3

is the Relaxation Stage where you can play

Bird
Each video stands in its own right
Be assured that my methods are very simple to teach , are easy to do and are highly engaging. Of course, the more you practice the easier it becomes.
You can download FOR FREE if you are a :
Parent of child or children with Autism or any special needs
Parent of a Neurotypical child or children
Special Needs School or Mainstream Primary, Infants or Junior School (Elementary School , USA) and would like the parents of your pupils to be able to access the lessons at home.
Anyone involved in the care of Children and Young people on the Autism Spectrum
To download your videos click on the dark blue button which says
Access to your Free Videos and Visual Aids.
•A Child's Umbrella
•A Pole 1 -2 metres long
• Visual Aids which consist of :
Good Sitting Card, Umbrella Game Card, Sun Game Card
and
Bird Card
; and four small Posture Cards which are H
ero, Candle, Chips & Banana,
all of which you can download for FREE when you click on the dark blue button which says
Access to your Free Videos and Visual Aids.
We have structured the video as if children were working in chairs. Of course feel free be on your mats or carpet, whatever suits your situation best.
---
Competition Time - WIN

THREE

GREAT BOOKS that help children's wellbeing
The first three names pulled out of the hat on May 31, 2020 will each win a set of three books, worth £39.00, for your child's school if you are a parent , or the school where you teach, if you are a Teacher, Head, SENCO or TA.
The books, all written by Michael Chissick and illustrated by Sarah Peacock, are:
Have fun and remember to let me know how you get on by posting pictures and comments on
Facebook
and
Twitter.
---
"I especially like the pictures to go with the moves, these will be very beneficial for some of our pupils".
Miriam, Head of Education ,
Ochil Tower School, Scotland
"I have just watched the videos with my 3 year old son he loved them. They will be very useful at this time".
Lisa, Parent & Family Support Officer, Leeds
"I have one with Autism and two without. We loved all the videos, especially the Relaxation one. It's wonderful to have something like this that we can do together.
Andrew, Parent, Devon