Your Yoga Game of the Month is :
Don't be Sad
A wonderful way to encourage children to express their emotions
ABOUT THIS GAME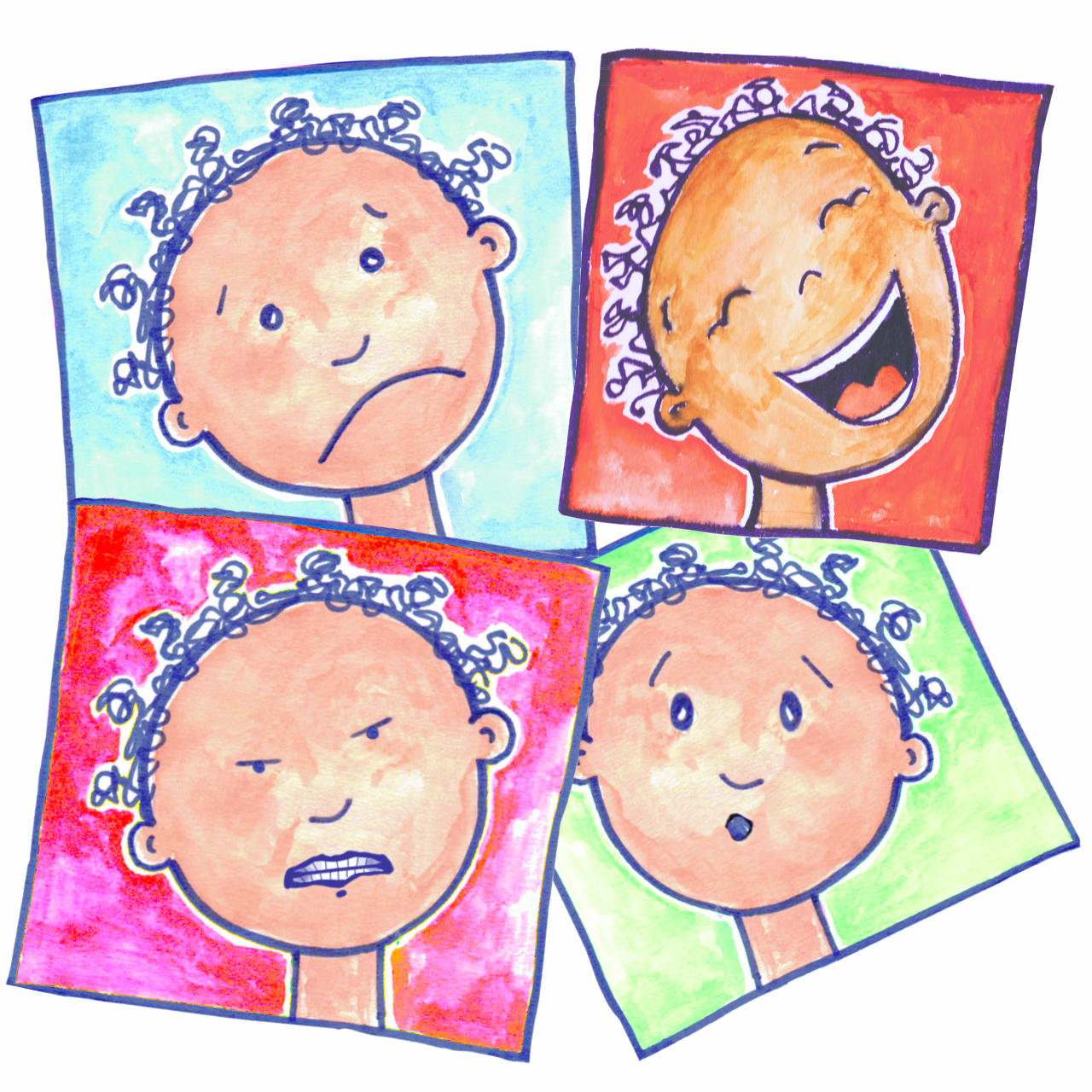 DON'T BE SAD is certainly a 'game for the moment' where children can be encouraged to think and talk about their emotions in down to earth way.
Plus, you get to practise 5/6 fun postures
---




AGE: 3–7 (Nursery, Reception Years 1 & 2) PS. I have played this with Year 6 and they loved it!
---
POSTURES: Frog, Chips, Banana,
Dragon, Candle, Hero and loads more
---
SKILLS: Concentrating
, Listening, Participating, Performing/Acting
---
---
LEARNING OUTCOMES


❯ Can I can listen well?

❯

Can I pretend to be sad/happy/angry/grumpy...?




❯

Can I understand what an emotion is ?



---
WHAT TO DO
You model first. Explain that you are going to pretend to be sad. Put on your sad face


Ask the children to sing:


"[Your Name, Your Name] don't be sad ,
What can we do to make you glad?"


You reply: "You can do Banana" (for example) I.e. You invite the whole class to do the Banana Posture


Carry on, each time choosing a different posture. And let your face show less sadness each time
(De Niro eat your heart out!)


Ask class to suggest other emotions that could be acted out. For example, Angry, Frightened and so on.
You'll have to make up songs on the spot so don't worry about rhyming. Or you could have some songs already prepared.


Choose children to 'act out' an emotion
Keep with activity over at least 5 weeks
---
SOURCE
Chissick M & Peacock S (2017) S
itting on a Chicken. The Best EVER 52 Yoga Games to Teach in Schools
Jessica Kingsley Publishers
---
(c) 2020 Copyright Michael Chissick & Yoga at School. Not to be reproduced or distributed without permission