Your Yoga Game of the Month is :
Queenie, Queenie Who's got the Ball?
Great fun, highly addictive and a catchy little song
ABOUT THIS GAME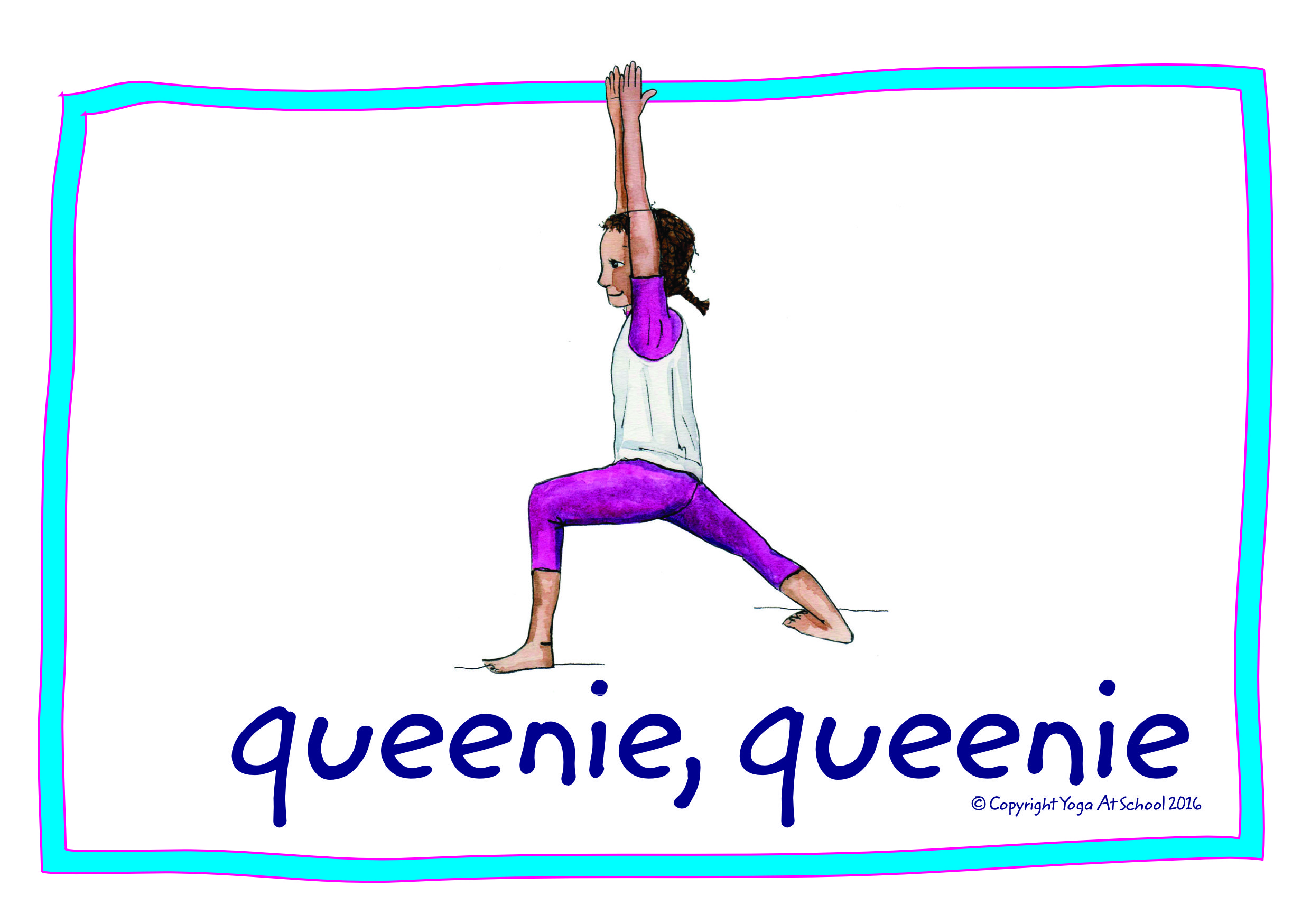 'Queenie, Queenie' is based on a game that I played when I was a kid. A great favourite because it's one of those games where the children love to out-fox you.
I like to use Hero 3 posture but you can use many postures. For example Banana , Dragon, Tree and so on. The trick is to be flexible and adjust the posture so that the children can hid the ball in such a way that you can't see it.
Plus its a great activity to encourage patience and listening skills.
Coincidentally Sir Paul McCartney also played 'Queenie,Queenie' when he was a lad and later wrote a song based on the game. So we are in good company
---
AGE: 8–11 (Year 4 -Year 6)
---
SKILLS: Concentrating
, Listening and Participating
---
---
LEARNING OUTCOMES


❯ Can I hold my concentration in Hero 3 (or any other posture) ?

❯

Can I participate successfully ?



---
WHAT TO DO


1. The children form a circle and come into Hero 3. Teacher stands at the centre of the circle , eyes closed holding a small ball, which is thrown blindly over the shoulder.
2. The nearest child to where the ball lands retrieves the ball and hides it in cupped hands in Hero 3.
3. All the class sing :
Queenie, Queenie Who's got the ball?

Is it Rose or is it Paul?

Queenie, Queenie Who's got the ball?
4. Teacher has THREE guesses to find who's got the ball
Encourage the class to be still and focused during the game and to keep that leading knee bent.
Choose someone who is trying hard to be the 'guesser' in the next round
Repeat THREE times
Use TWO balls - It's crazy , but great fun
---
SOURCE
Chissick M & Peacock S (2017) S
itting on a Chicken. The Best EVER 52 Yoga Games to Teach in Schools
Jessica Kingsley Publishers
---
(c) 2020 Copyright Michael Chissick & Yoga at School. Not to be reproduced or distributed without permission