Congratulations, Your Yoga Game of the Month is :
Crown Game
You can play this in the lockdown in the smallest of spaces.
ABOUT THIS GAME
Many of my yoga games are played in the school hall where we are spoilt for space. Here's a game that you can play at home during the lockdown that does not need a big space.
Based on the well known game " Forehead Detective' this is a fun way to reinforce postures and introduce new ones, as long as you are prepared for your kids to tell you: "We don't know this posture!". Plus its a great activity to encourage speaking and listening skills.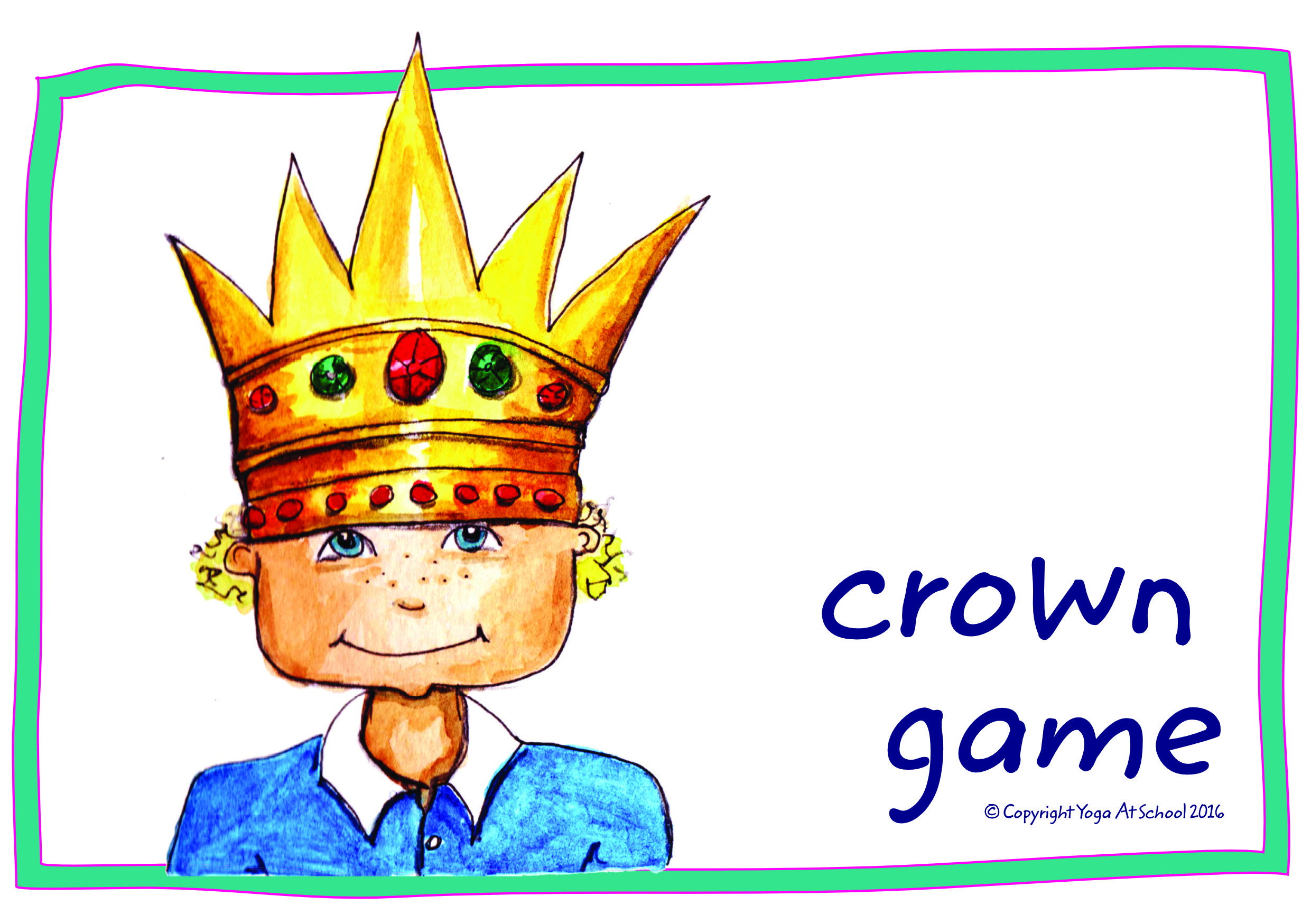 ---
AGE:
7–11 (Year 3 -Year 6)
---
SKILLS
Thinking, Listening and participating
---
RESOURCES
Game Cards, Adjustable Crown , Posture Cards
---
LEARNING OUTCOMES



❯ Can I identify the yoga postures?

❯

Can I listen to the clues?









---
WHAT TO DO
Make a simple headband or crown and stick some velcrose on the front.
Choose someone to wear the headband or crown.
Next, chose a posture card that is familiar to everyone and attach it using velcrose in a way that the wearer cannot see. The rest of you perform the posture and the crown wearer does their best to identify the posture.
If the guesser finds it difficult, then be kind and give them some clues until they get it.
Choose a new guesser and go again.
IF YOU WOULD LIKE MORE GAMES LIKE ,THIS GO BUY...
---
SOURCE
Chissick M & Peacock S (2017) S
itting on a Chicken. The Best EVER 52 Yoga Games to Teach in Schools
Jessica Kingsley Publishers
---
(c) 2020 Copyright Michael Chissick & Yoga at School. Not to be reproduced or distributed without permission