Congratulations, Your Yoga Game of the Month is called:
Toilet Game (Yes Toilet Game)
They love this!
ABOUT THIS GAME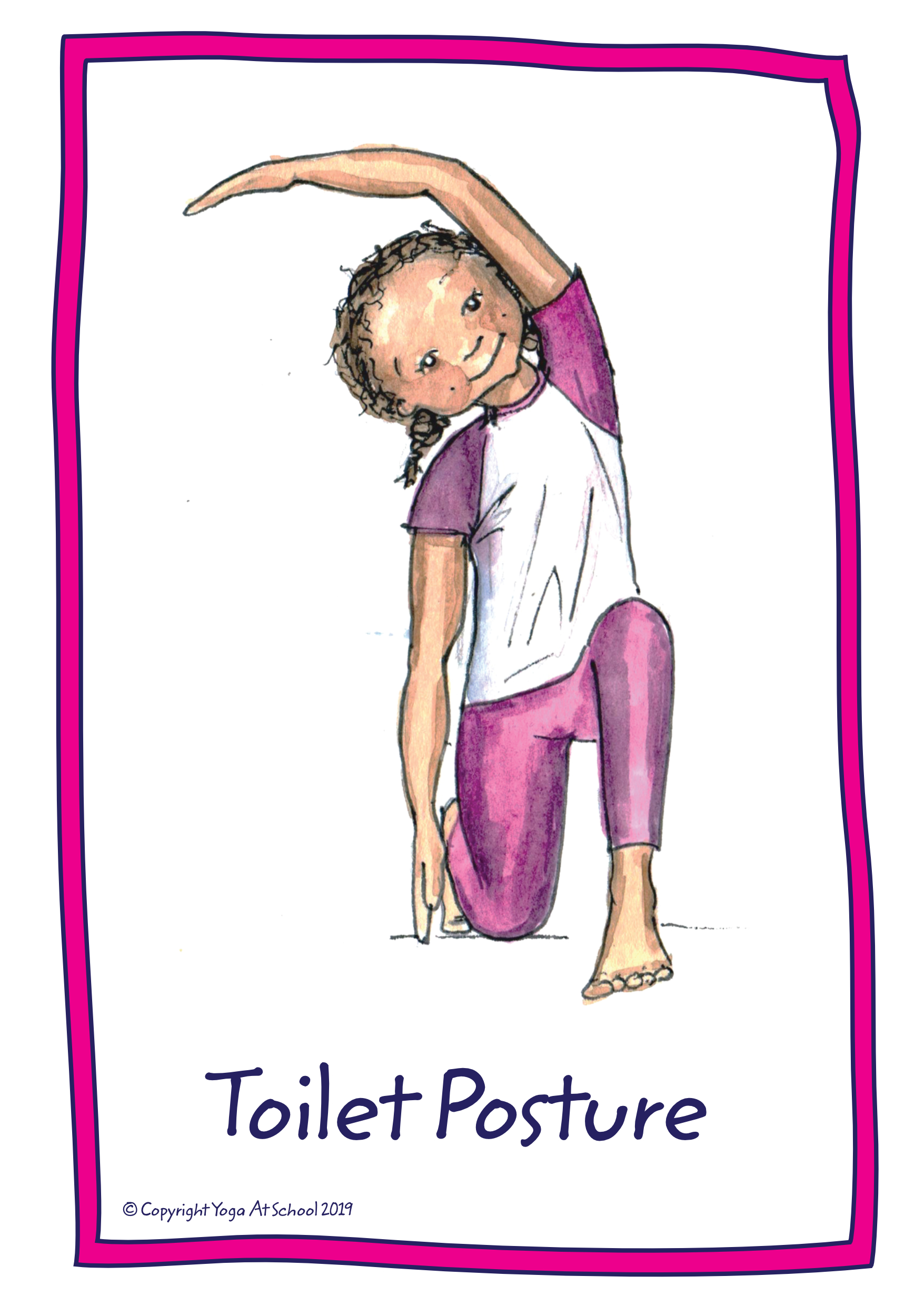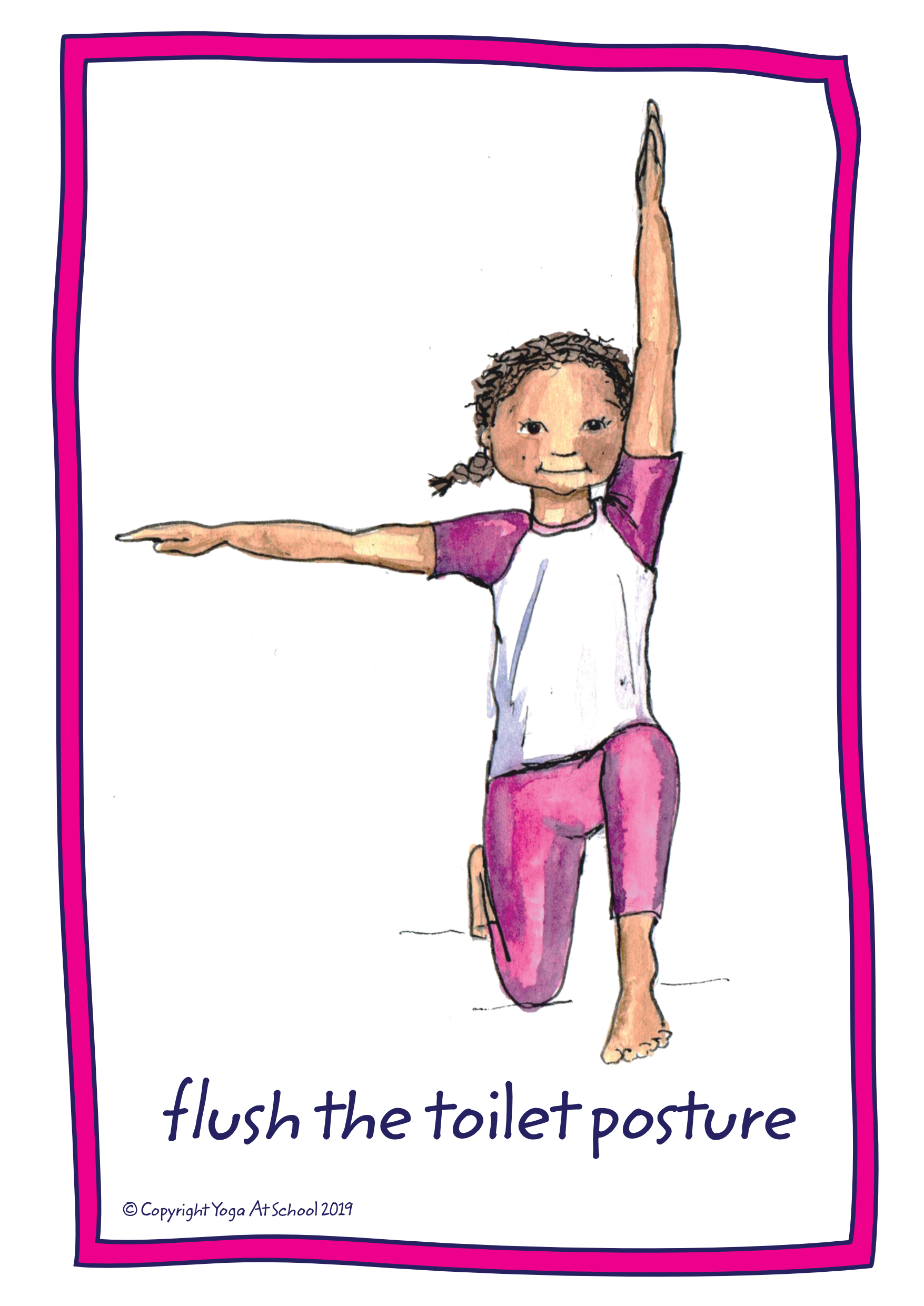 This is a Tag Game which is great fun. All my classes love this one and beg to play it every week so I keep it up my sleeve for a special treat . The slow motion element adds to the fun and helps children be more aware of body movement.
---
AGE:
8 - 11 YEARS (YEAR 4 - YEAR 6)

---
POSTURES
Toilet , Flushing Toilet (SEE ABOVE)
---
SKILLS
Cooperation , thinking, tactics, and listening
---
RESOURCES
Posture Cards and Game Cards
---
LEARNING OUTCOMES



❯ Can I demonstrate the Toilet and FlushingToilet Postures?

❯ Can I think up tactics that help me avoid being caught?
❯ Can I follow instructions?
---
WHAT TO DO
Your first task is to teach the children the two postures, which are
Toilet Posture
and
Flushing Toilet Posture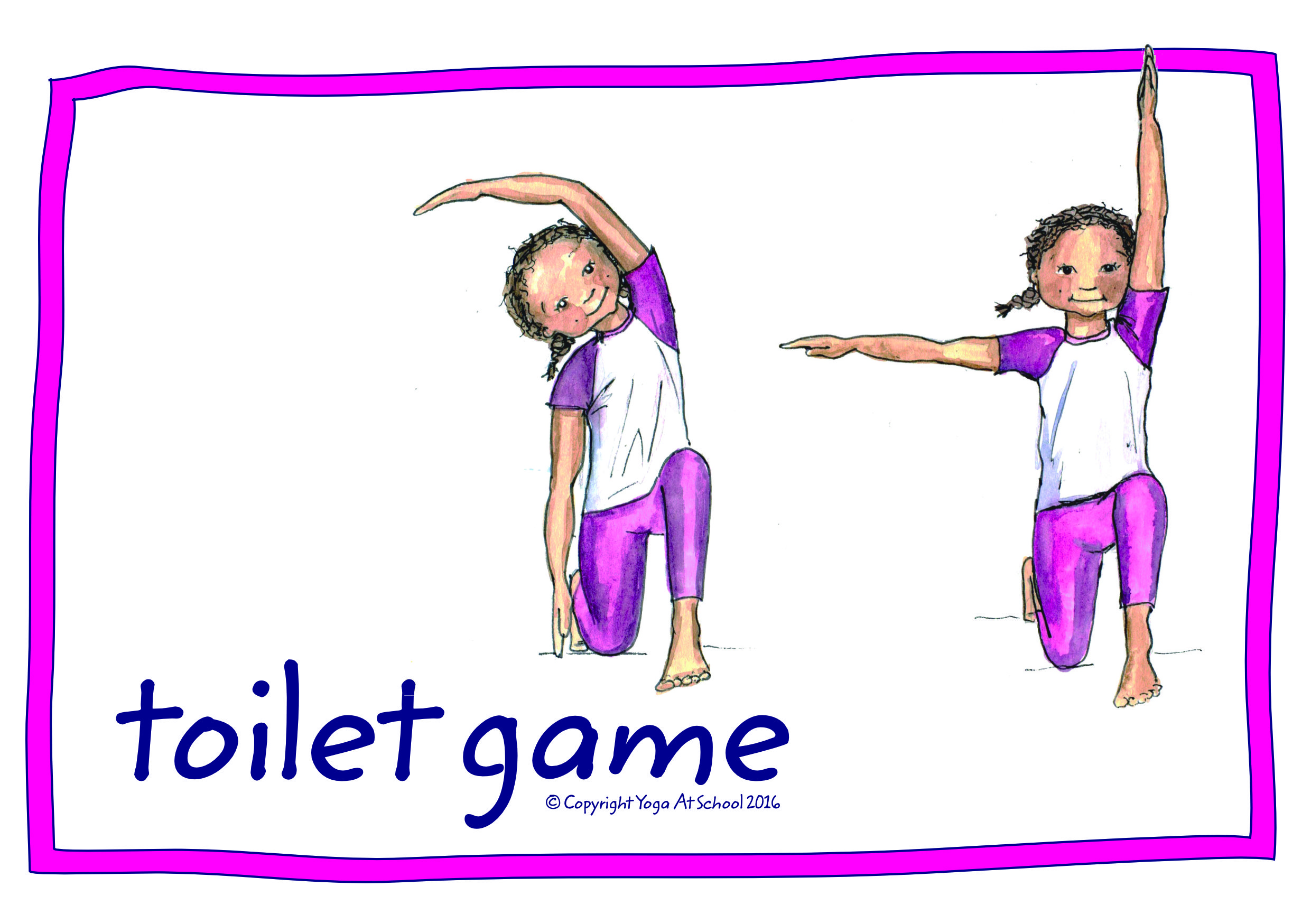 Choose three children to be the Taggers; the rest of the class walk around the hall in slow motion. The Taggers, meanwhile can walk at
normal walking pace.
When a child is tagged she/he comes into Toilet Posture.
Another child can release her by 'flushing' her...and off she goes , back into the game. It is a fast physical game so I tend to shout out FREEZE after 40 seconds and change the Taggers so that everyone gets to be in posture.
Repeat three or four times and move on to the next stage of the lesson (Calming Stage) and always leave them wanting more
IF YOU WOULD LIKE MORE GAMES LIKE ,THIS GO BUY...
---
SOURCE
Chissick M & Peacock S (2017) S
itting on a Chicken. The Best EVER 52 Yoga Games to Teach in Schools
Jessica Kingsley Publishers
---
(c) 2019 Copyright Michael Chissick & Yoga at School. Not to be reproduced or distributed without permission