Your Yoga Game of the Month is :
Sitting on a Chicken
Children cheer when they know the Chicken Game is on the timetable.
ABOUT THIS GAME
Ideally played at the beginning of the lesson it will encourage straight backs and quiet focusing, as well as setting the tone of the lesson in terms of class management and behaviour expectation.
It is one of those games of 'them versus you', which children love - especially when you lose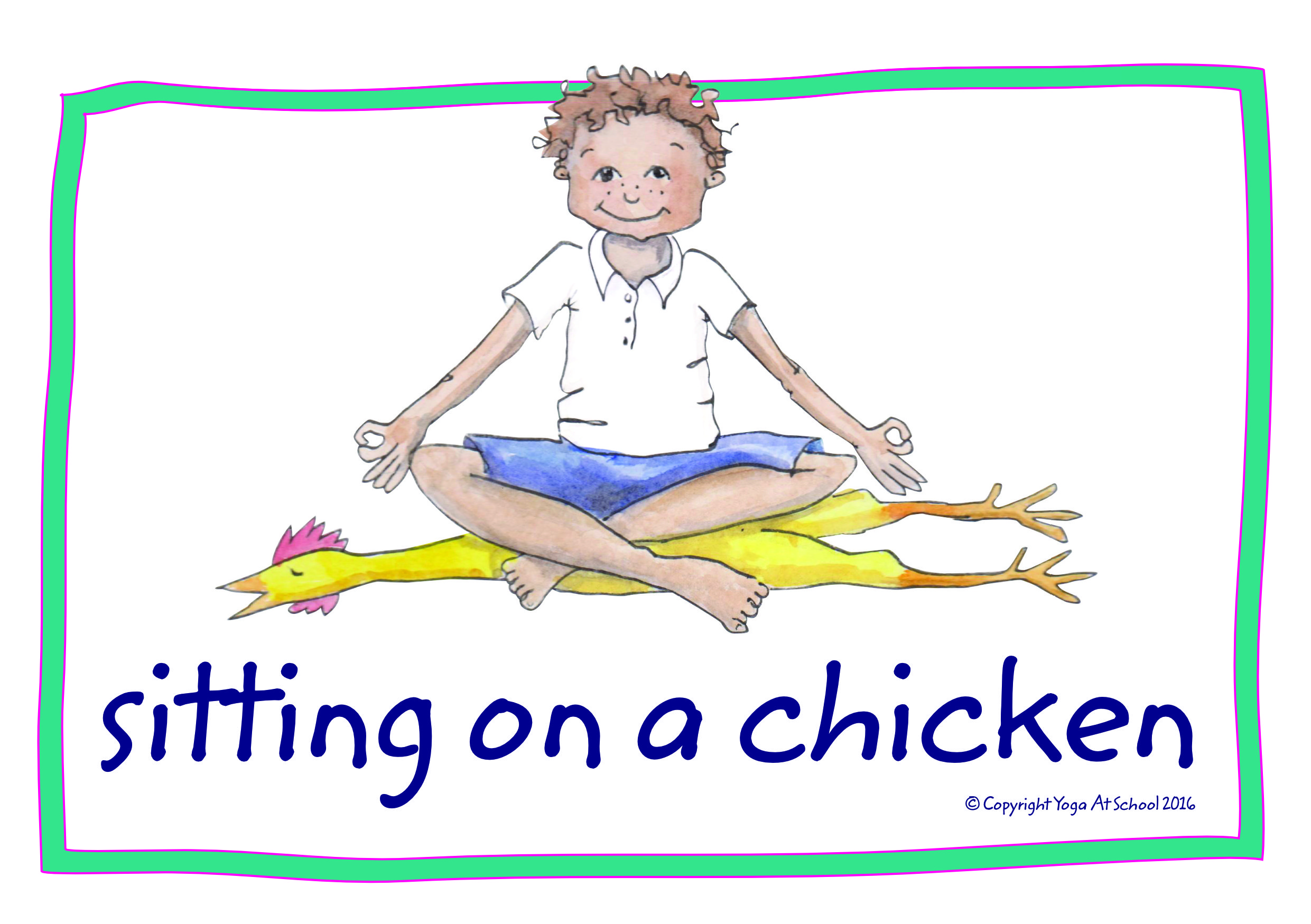 ---
AGE: 7-11 years (Years 3 - 6)
---
POSTURES: Good Sitting
---
SKILLS:
Focusing, Self Control
---




RESOURCES: 3
small laminated chicken cards
---
LEARNING OUTCOMES


❯ Can I sit quietly in Good Sitting with straight back and my fingers and thumbs touching?



---
WHAT TO DO
The children are on mats in 'Good Sitting'.
Ask another adult to find three children who deserve to be sitting on a chicken card by virtue of:
•Straight backs

•Quiet focus

•Thumb and index finger touching

•Warm friendly smile
Your adult helper gives the chosen three each a small (A7) laminated chicken card. While this is happening you are 'hiding your eyes'
Your task is then to return to the circle to guess who is sitting on a chicken.
The older the year group the more they will try to bluff, for example by not smiling, which is great fun, yet in a quiet way.
---
SOURCE
Chissick M & Peacock S (2020) Yoga Games to Teach in Schools - Jessica Kingsley Publishers
---
(c) 2020 Copyright Michael Chissick & Yoga at School. Not to be reproduced or distributed without permission