Congratulations, Your Yoga Game of the Month is called:
Shark Game
They love this!
ABOUT THIS GAME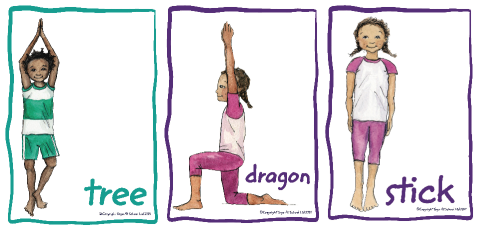 Shark Game is a great favourite as well as a very versatile game. I like it because it is a game of contrasts: screaming to silence; speed of movement to stillness and focus
---
AGE:
5 - 11 YEARS (YEAR 1 - YEAR 6)

---
POSTURES
Tree, Dragon, Stick
---
SKILLS
Balancing , focusing and self control

---
RESOURCES
Posture Cards and Game Cards
---
LEARNING OUTCOMES



❯ Can I make Tree Feet?

❯ Can I stretch up in Tree/Dragon?

❯ Can I focus on an object when I am in the posture ?
❯ Can I follow instructions?
---
WHAT TO DO
Set up the mats in a circle in the hall. Have the whole class standing in
Stick Posture
on their mats.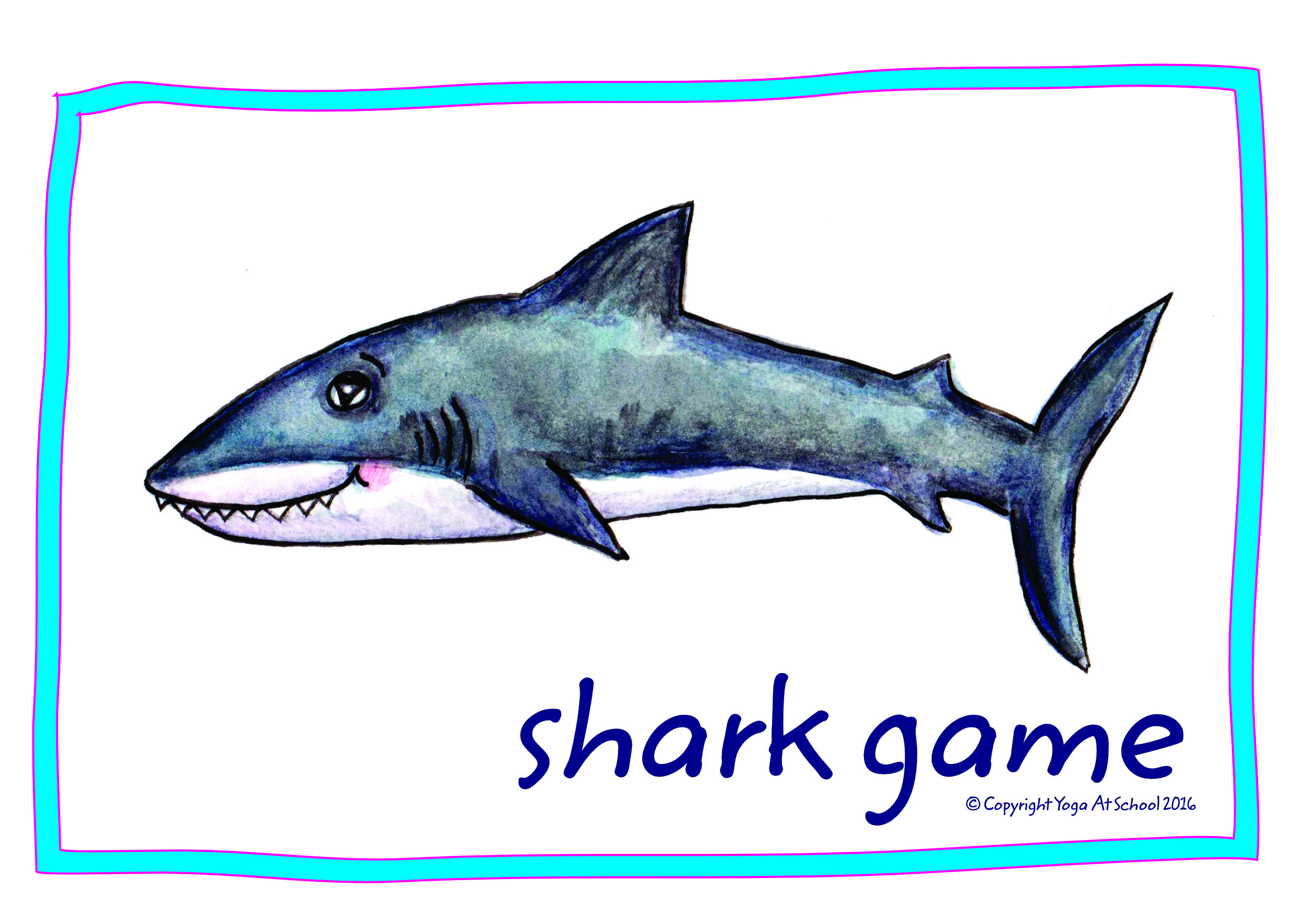 Ask them to come in to the water (i.e the floor) and pretend to be swimming. Encourage children to fully use their shoulders and their arms. To avoid bumping have everyone 'swimming' in the same direction.
When you shout 'SHARK' each child will have to get to a mat for safety and stand in
Tree Posture
calmly focused. Anyone not on a mat or with a 'toe in the water' or talking has lie down on the shark's dinner table . This can be an area in the centre of the circle or wherever you decide.
They can get back in the game if they lay there sensibly
Repeat four or five times
---
EXTENSIONS
You could alternate postures, for example, Tree, Dragon ,Tree. Include any postures you consider suitable, making sure the children are in postures that enable them to see and hear what is going on
If you are using coloured mats , you could make rule that no one is allowed on a blue mat, then purple, and so on. Eventually you will have the whole class trying to balance calmly on three mats, which is excellent for encouraging children to share a small space.
Try tricking children into speaking by asking questions
---
SOURCE
Chissick M & Peacock S (2017) S
itting on a Chicken. The Best EVER 52 Yoga Games to Teach in Schools
Jessica Kingsley Publishers
---
(c) 2017 Copyright Michael Chissick & Yoga at School. Not to be reproduced or distributed without permission