Congratulations, Your Yoga Game of the Month is :
Hoop Game
Children adore this game
ABOUT THIS GAME
Children adore this game. It's fast moving , addictive, and you'll love it because you get to practise four postures in short space of time. Furthermore, you can play this game with children from Year 2 to Year 6 , which is brilliant.
With older children capitalise on opportunities to demonstrate how to ask assertively to share space around the hoop. Trust me opportunities will come up.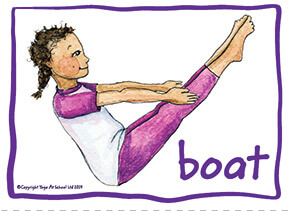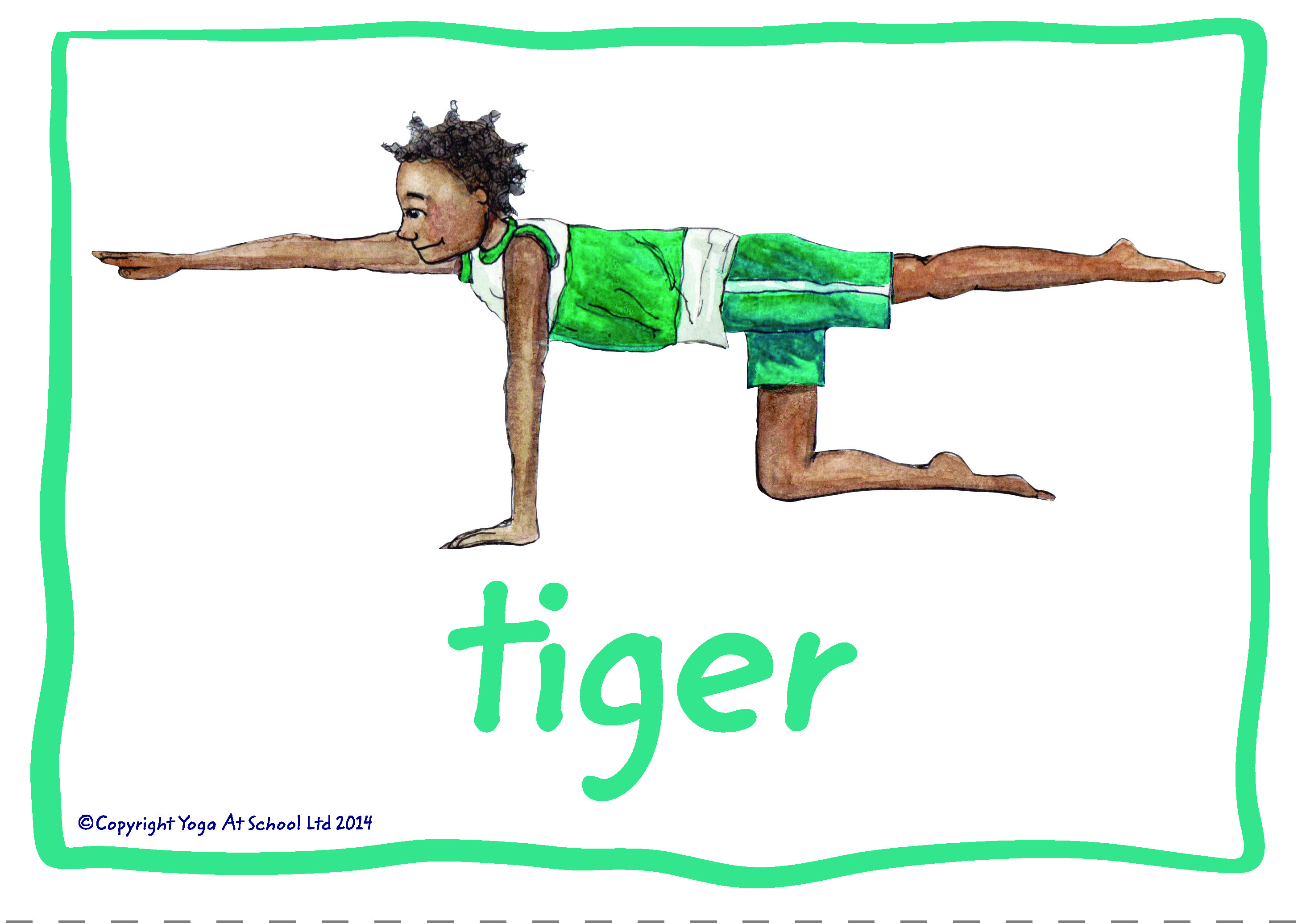 ---
AGE:
6–11 (Year 2 -Year 6)
---
POSTURES
Flamingo, Boat, Tiger, Tree, Dancer, Chips ... the choice is endless. Choose FOUR
---
SKILLS
Thinking, Listening, Balancing, Helping, Communication & Teamwork
---
RESOURCES
Hoops - ONE each of Green, Blue, Red & Yellow. Game and Posture Cards
---
LEARNING OUTCOMES



❯ Can I perform the postures quietly focused?

❯

Can I follow the rules of the game?




❯

Can I share the space with other children?



---
WHAT TO DO
Place each hoop in each corner of the hall
Introduce, teach or reinforce the postures that you want to use in the game. Assign each hoop (colour) one of the postures cards. E.g place Tree Posture Card by the green hoop, Hero 3 next to red hoop and so on.
Have the children assembled in the centre of the hall . When you shout 'HOOP' each child chooses which colour hoop , and therefore which posture, to be in.
Another adult (or sensible child) who has their back to the action will, upon your signal, chose one or two of the four colours and give arbitrary points between 1 and 5. Children in hoops of that colour will be very happy to hear that they have got points.
Continue for another three or four rounds. Ask to children to keep tally of their score and to be honest about it.
ALTERNATIVE
Play a knockout game. For example , children in or around the yellow hoop are out of the game if yellow is called and will need to sit in
Good Sitting
on their mat. Continue until last person is remaining . This version is fast and furious
IF YOU WOULD LIKE MORE GAMES LIKE ,THIS GO BUY...
---
SOURCE
Chissick M & Peacock S (2017) S
itting on a Chicken. The Best EVER 52 Yoga Games to Teach in Schools
Jessica Kingsley Publishers
---
(c) 2019 Copyright Michael Chissick & Yoga at School. Not to be reproduced or distributed without permission