Hello, I am Michael Chissick from Yoga at School and I will train you...
Thank you again for such an inspiring day. I came home all fired up with loads of ideas. The children at school are very lucky indeed. There should be more Michael Chissickís in the world
Lindsay, Wiltshire, Childrenís Yoga Teacher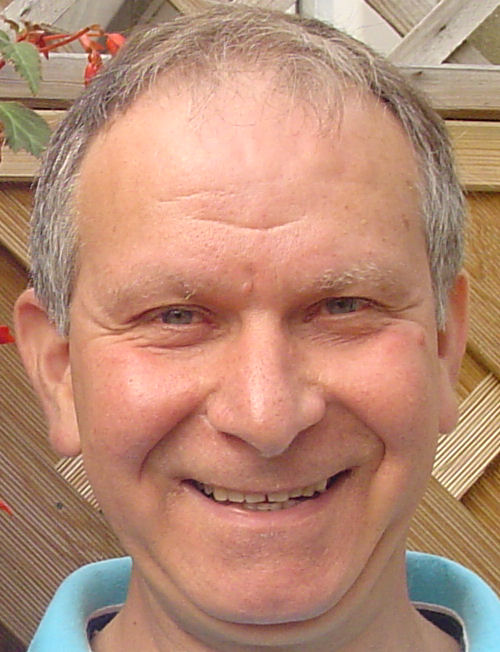 For nearly two decades I have been teaching yoga in both primary and special needs schools. I continue to be in demand and busy, every week teaching in a regular hub of schools spanning Essex, Hertfordshire and East London.
How privileged I am to have been teaching at one of the schools for nearly eighteen years and at least seven at all the others.
Increasingly I am visiting schools all over England to train staff to deliver yoga to their pupils as part of the curriculum
Yoga as part of the school day
My approach to teaching yoga as part of the integrated school day, within established school routine and input from teaching staff has resulted in a much livelier, more vibrant and fun learning experience.
This is the basis of the models that I have developed and perfected on how to teach yoga to children in both the Primary Sector and Special Needs; and I am happy to pass on my experience, knowledge and skills to others through
my unique training days.
Over the years I have developed my expertise in many
special needs areas
including teaching yoga to children with Autism, Aspergerís and Sensory Processing disorders as well as children with severe and mild learning disabilities. SEN Teachers and support staff can benefit from my
in-school training courses
when teaching and training are geared to the specific needs of their pupils.
Both the Yoga Community and Education Sector acknowledge that I am a genuine pioneer and leader in this field, often referring to me as The Teachers' Teacher.












The Benefits
of Yoga

(Special Children
Magazine)



I am a British Wheel of Yoga (BWY) Diploma Holder and a Qualified Primary School Teacher.
I am the author of the only accredited teacher-training course for childrenís yoga in the UK - The BTEC Advanced Diploma for Teaching Yoga to Children.
I have written extensively about the realities of childrenís Yoga and you are encouraged to read my
Articles
and
Case Studies
in order to improve your teaching skills and knowledge.
If you are interested in Teacher Training
Read More
Copyright Yoga at School and Michael Chissick 2015. Not to be reproduced or distribute
d
without permission.