Yoga Teacher Training for Children with Autism, Asperger's and Sensory Processing Disorders
Just thought I would give you an update on how we are using yoga since your training visit last year. We have 1/3 of the school who chose yoga as a means for starting their day in school. They do a 40 minute session which they say has a range of affects on them. Examples include helping them prepare for the day ahead, helping them forget about stresses at home, it puts them in a positive frame of mind, it puts them in a place where they feel comfortable, they just like the feel of doing it, the like being and feeling chilled out first thing on a morning. Yoga is also used at the start of the day in gross motor skill sessions with 2 further groups of students. We also use it as a means of calming, de-stressing and focussing students who are at heightened levels of stress or are having some reflection time to review there actions in certain situations. As well as these, yoga is used in PE lessons to develop focus, concentration, body awareness, balance, motor skills and as a nice way to finish or start a lesson. There probably isn't a day when yoga isn't being done in school and the effect is has on the students is great. Thanks again
Glen Richardson, Barbara Priestman Academy, Sunderland
Question: Where is the best place to learn how to teach yoga to children with autism, asperger's and sensory processing disorders?
Answer: In your/ their own school
Question: Who is the training for?
Answer: The training is for the whole school staff, so will include class teachers, teaching assistants and SLTTAs . Training is geared to staff who may have little or no knowledge of yoga.
Question: Who else training aimed at?
Answer: It is also available for individuals who want to teach yoga to children with autism in school as part of the school day
The Model
Over the past two decades I have developed a model of how to teach yoga to children with autism, asperger's and sensory processing disorders. The model can be used by class teachers and teaching assistants with no previous experience of yoga. The structures, activities and postures are easy to learn and are safe to teach. The model is suitable for children across all key stages.
Advantages of training in your school
• Teaching and training is geared to the specific needs of your pupils

• More staff can be trained at a lower cost per head.

• There is no time away from school for any staff (or reporting back)

• No travel or hotel costs

• Staff can use the model immediately
The Training
Training is practical, hands on with full staff involvement. Staff will be shown how to:
• Structure lessons

• Engage children

• Deliver postures and activities safely

• Use calming & relaxation techniques in the lessons

• Incorporate sensory strategies

• Organise resources
Staff will also be shown how improve to improve:
• Speaking & Listening Skills

• Social Skills

• Self concept












The Benefits
of Yoga

(Special Children
Magazine)



What are my credentials?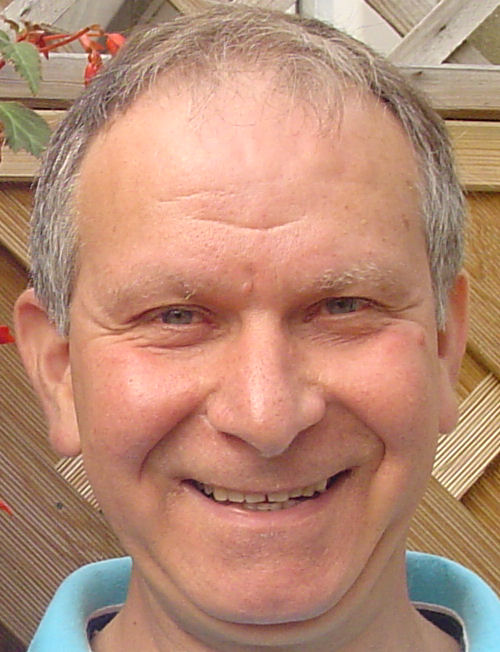 I have taught yoga in both primary and special needs schools for nearly two decades and am acknowledged by the yoga community and the education sector as a genuine leader in this field; often referred to as 'The Teachers' Teacher'
More to the point, I am a specialist in teaching yoga to children with autistic spectrum disorders as part of the integrated school day. My techniques and strategies are tried and tested many times over and work. My expertise in designing teacher training courses at the appropriate level and delivering training is unique. I am a British Wheel of Yoga (BWY) Diploma Holder and a Qualified Primary School Teacher.
I am the author of the only accredited teacher training course for children's yoga in the UK - The BTEC Advanced Diploma for Teaching Yoga to Children.
My books include: Frog's Breathtaking Speech, Ladybird's Remarkable Relaxation and , most recently Seahorse's Magical Sun Sequences
Suggested Reading:
Yoga for Children with Autism - A Piece of Cake!
Can Primary School Teachers Teach Yoga to their Pupils?
Head Teachers How Would You Know a Good Children's Yoga Teacher if You met One?

Thank you
If you would like know more contact me, Michael Chissick at: info@yogaatschool.org.uk or call for an informal chat on : 0208 508 3653.
Copyright Yoga at School & Michael Chissick 2013. Not to be reproduced or distributed without permission